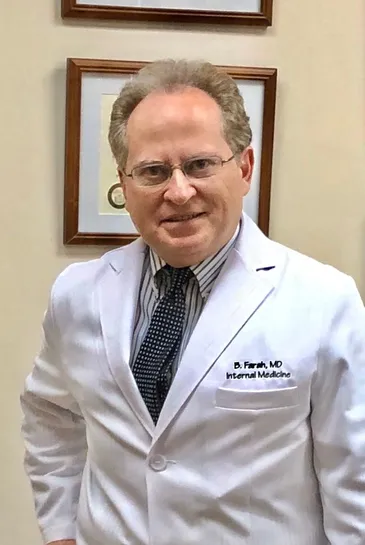 Dr. Farah is specialized in Internal Medicine. He received his graduate residency training at Michigan State University. He is certified by the American Board of Internal Medicine, and a Fellow of the American College of Physicians. Since 1996, he has been in successful practice in Virginia.
Dr. Farah is a staff member at Sentara Northern Virginia Medical Center in Woodbridge, Virginia. He also provides clinical teaching services, supervising students from Georgetown University.
Dr. Farah was featured in the Northern Virginia Magazine as one of the area's best physicians. He is tri-lingual, speaking English, Arabic, and French. He enjoys playing tennis, traveling and cycling.
Professional Affiliation: